We covered the
query letter
in the last post, but let's back up a step. Let's say you have an idea for a magazine article. You might even have a draft written. Before you query, you need to research. I don't mean the research involved in sufficiently covering your topic. Of course, you need to do that, but I'm talking about researching publications that produce your type of material.
I recommended this book for the query letter clinic, but the current year's Writer's Market is invaluable for this type of research! These books sell for about $30-$35 new, but you can find a used copy at Half Price Bookstore for $10-$15 or peruse the library's copy for free. I wouldn't buy anything more than 2 years old, because editors change often, as do requirements and contact information. If you have an older version, it is still useful for providing websites to look up to get the current information. Plus, a lot of the other information in here is timeless, like the query letter clinic, agent query advice, and numerous helpful articles. They also offer an online subscription service.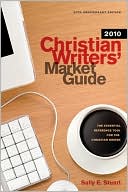 Sally Stuart's current year Christian Writers' Market Guide is another essential tool. She lists publishers and agents who either work primarily in the Christian market or are mainly secular but also print for or represent the Christian market. She provides a lot of helpful resources for writers, like Bible research, songwriting resources, instruction courses, etc.
So, let's say your idea is an allegory on fishing for sport versus fishing for Jesus. What is your target market? Who might read this article? Men? Fishers? Outdoorsmen? Christian? Non-Christian? Pastors? Pick one & open up your Writer's Market.
Look for the proper outlet for your subject matter, whether they accept freelancers, whether they accept new/unpublished authors (if that's you). Note their response time, whether they accept simultaneous submissions, and what rights they buy. A page near the front provides rights definitions. Typically, you want to look for those who purchase first rights, or first North American rights, or one-time rights. AVOID ones that buy all rights, or you forfeit ownership and the ability to market your material elsewhere in the future.
Narrow your search to a few specific targets, research their requirements, and review a copy. You can view some magazines online. You can request a sample copy of others. Or, you could always go to the library and/or bookstore to find a recent copy. You want to make sure your material is a good fit. Otherwise, you'll waste the editor's time and your own.
Once you know the desired outlet, submit. But, check the publisher's guidelines first! I can't stress that enough. Very few accept unsolicited manuscripts. Most want a query letter first. Some want a query with previous published writing samples called clips or tearsheets. Guidelines are posted online or you can request a copy by mail. Also, those who want queries are specific about how they receive them. Some accept them by email (even that is picky – some want it in the body of the email; others as an attachment), some by fax, some by snail mail only. Very few accept telephone submissions.
Of course, there are exceptions to every rule. A friend in my writers' group has had great success with calling editors and publishers directly. BUT she researches her market and her target publisher BEFORE calling. She is prepared with information in front of her before she picks up the phone. Based on my experience and what editors and publishers state in their guidelines, their articles, their books, and their blogs on the subject, most prefer the query letter.
Alright, get to work!